The stars have finally aligned and I'm actually getting this post up on Friday unlike the past two weeks. I'm excited to be linking up at A. Liz Adventures today! PTL it is Friday and the weekend is in sight.
ONE
This crew is coming our way for the weekend (except for Courtney & Tyler – we'll miss them!) and I can't wait for them to get here! We have a fun filled weekend planned here in the big D. We'll be stopping by the Farmer's Market, possibly some kayaking at White Rock Lake, lunch at a fun spot, and dinner at a Dallas favorite for Chinese food that Austin has been dying to try. My in-laws have quite a fondness for Asian food, so who better to take with us?!
TWO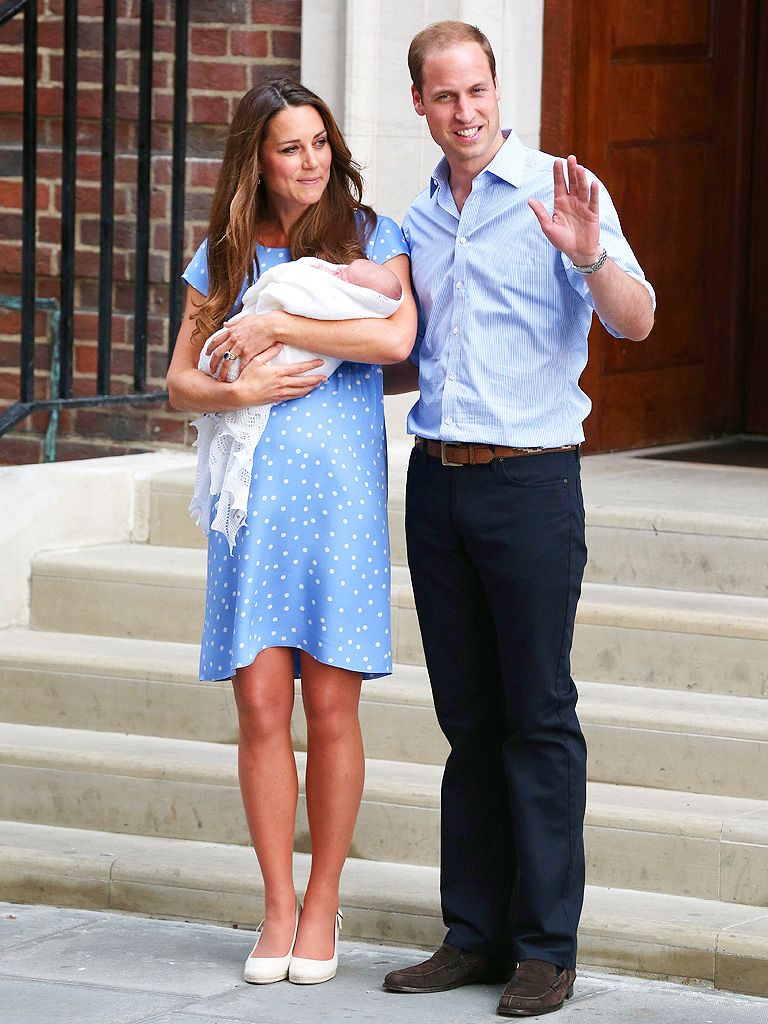 Prince George. I'm still obsessed. One of the highlights of my week was following along with all the media coverage of his birth. It took me back to my days in law school following the royal wedding with my sweet friend Rebecca! I just love the pageantry and the fanfare surrounding the royals.
(
pic source
)
THREE
I haven't sat down for a thorough read of my new Southern Living yet, but I absolutely love everything about the
2013 idea house
in Nashville. If you follow me on
Pinterest
, get ready because I'm about to go on a tear pinning every room in this house!
FOUR
I recently rediscovered the Dallas Public Library after too long of a hiatus. The library and summer go hand in hand for me, and I have great memories of frequent library visits in the summers when I was little. I'm currently reading
The Fall of the House of Zeus
by Curtis Wilkie. It is the fascinating story of the infamous trial lawyer from Mississippi, Dickie Scruggs.
FIVE
We have been dabbling in looking for a house to move into this fall when our lease is up at our current apartment. Zillow and Trulia are our two new favorite apps. This is both stressful and exciting! I'm just praying that the timing works out and we are able to have a smooth transition and find a house that will be a good fit for us for the next few years.
Happy Happy Friday, friends!